Description: The WooCommerce-Fnac Integration plugin is a powerful tool that seamlessly connects your WooCommerce store with Fnac, enabling you to sync products, manage inventory, and automate order fulfillment. With this plugin, you can effortlessly expand your online presence and reach a wider audience through Fnac's popular retail platform.
Key Features:
Product Syncing: Easily synchronize your WooCommerce products with Fnac, ensuring that your inventory is always up to date on both platforms. The plugin provides a user-friendly interface where you can select which products to auto-sync, giving you full control over what appears on Fnac.

Product Creation and Updates: The plugin enables you to create new products on Fnac directly from your WooCommerce store. It also allows for seamless updates, ensuring that any changes made to your product listings in WooCommerce are reflected accurately on Fnac.

Flexible Pricing Options: You have the freedom to set pricing strategies for your Fnac listings. The plugin offers options to increase prices by either a percentage or a fixed amount per category. This feature allows you to adjust prices on Fnac to accommodate different market conditions or promotional campaigns.

Order Syncing: The plugin facilitates the synchronization of Fnac orders back to your WooCommerce store. This ensures that you have a centralized system to manage all your orders, eliminating the need for manual data entry and reducing the risk of errors.
Plugin Configuration:
To get started with the WooCommerce-Fnac Integration plugin, you'll need to configure the following settings:
Partner ID: Enter your Fnac partner identification number. This is a unique identifier provided by Fnac for your partnership.

Shop ID: Provide your shop identification number assigned by Fnac. This identifies your specific shop within the Fnac marketplace.

Secret Key: Enter the secret key associated with your Fnac account. This key authenticates the connection between your WooCommerce store and Fnac.

API URL: Specify the API URL provided by Fnac. This is the endpoint through which data is exchanged between your store and Fnac's system.
System Requirements:
WooCommerce version X.X.X or higher
PHP version X.X or higher
WordPress version X.X.X or higher
Installation:
Download the WooCommerce-Fnac Integration plugin from the WordPress Plugin Directory or obtain the plugin files from another reliable source.

Upload the plugin to your WordPress site by navigating to "Plugins" -> "Add New" -> "Upload Plugin" and selecting the plugin file.

Activate the plugin through the "Plugins" page in WordPress.

Navigate to the plugin settings page and configure the Partner ID, Shop ID, Secret Key, and API URL as mentioned earlier.

Customize your synchronization preferences, such as auto-sync settings and pricing rules, to suit your business needs.

Start syncing your products and managing orders seamlessly between your WooCommerce store and Fnac!
Conclusion:
The WooCommerce-Fnac Integration plugin streamlines your online retail operations by connecting your WooCommerce store with Fnac. It simplifies the process of syncing products, managing inventory, and automating order fulfillment. With flexible pricing options and comprehensive synchronization capabilities, this plugin empowers you to effectively expand your business reach and maximize sales opportunities on Fnac's popular retail platform.
Creative Design
Our team of professional graphic and web designers will help you with unique and creative logo and website designs that will match your business.
Research & Development
We help you develop the right website with a good user interface built after a lot of research in the industry to help you make the best out of it.
Branding & Marketing
Need help with branding and marketing to reach out to a larger audience? We can help you create a brand presence and marketing efforts.
Have a Project on mind?
We can help you bring your ideas to life. Let's talk about what we can build and raise together.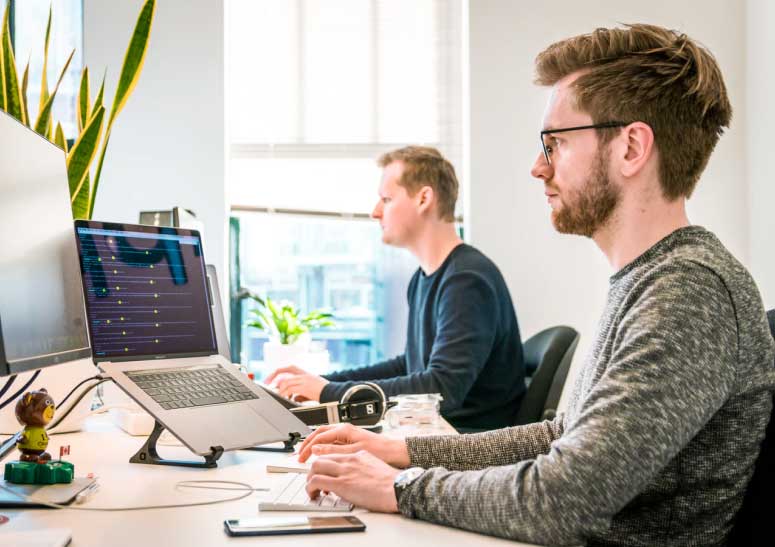 Let us together build a flourishing business
When connected with us, you aren't growing your business alone. We have your back and put in our best to contribute to the growth of your entire team and organization. So, if you are looking for the right agency that'll help you build a good online presence and bring in more conversions and revenue, we are right here!